Youth and Money: Engaging the Next Generation through Social Marketing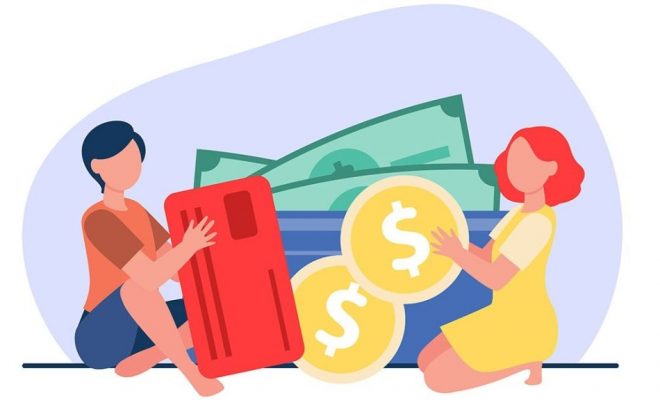 Financial literacy is essential for today's young to make wise financial decisions and establish financial security. Social media marketing tactics targeting youthful people can effectively engage them. This article will examine the use of social marketing strategies by financial education providers to strengthen youth financial literacy.
The Value of Financial Education for Young People
Youth receive valuable lifelong money management skills through financial education. The following points highlight why financial literacy is essential for young people:
Informed Decision Making – With financial education, youth can make smarter choices about budgeting, saving, investing, debt, and more. This leads to greater financial stability.
Reduced Risk – Financial literacy helps youth avoid pitfalls like high-interest debt, predatory lending, and financial scams. Knowledge reduces their risk of money troubles.
Lifelong Habits – When introduced early, good financial habits like tracking expenses and saving become ingrained. This leads to improved financial health over time.
Economic Participation – Financially savvy young people positively contribute to the economy through entrepreneurship, employment, and investments.
However, the majority of kids need more financial education. This demonstrates the requirement for creative approaches to target youthful audiences.
Using Social Marketing to Engage Young People
Social marketing uses conventional techniques to sway a target audience's behaviour favourably. Social marketing can help financial education providers connect with young people who were born into the digital age by:
Social Media – Platforms like Instagram and TikTok grab youth's attention with bite-sized, interactive content.
Influencers – Partnering with influencers allows brands to tap into their young follower base.
Gamification – Games, quizzes and contests make learning fun and interactive.
Peer Interaction – Youth engagement increases when they can discuss and share financial learnings with peers.
Multimedia – Young audiences are captured by diverse media like videos, podcasts, blogs and more.
Mobile Access – Optimizing content for mobile provides youth on-the-go learning opportunities.
Case Study: Social Marketing Attracted Young Savers to a Bank
A large bank sought to boost young people's interest in its savings accounts. It started a social media campaign with TikTok and Instagram. The bank teamed up with teen influencers to promote its new youth savings function for impulsive purchases. Additionally, it produced a catchy song about saving and a popular dance challenge. The bank saw a 35% surge in new youth savings account openings in six months.
This practical illustration shows how social marketing might encourage young people to use financial goods. Providers of financial education can repeat this achievement.
Promoting Financial Literacy Among Young People
Social marketing can improve the accessibility, interactivity, and engagement of financial education programs for young people. Benefits comprise:
Increased Reach – Social media marketing allows the scale of instructional content to reach sizable youth audiences.
Youth are better able to remember financial advice that is presented in an easily consumable manner through social media marketing.
Targeting Specific Groups – Tailored social marketing enables financial educators to reach kids in high need, such as members of underrepresented groups and communities of poverty.
Fostering Healthy Money Habits – Youth can develop sound financial practices by talking to them on social media platforms when they are young.
Viral social marketing makes financial products like savings accounts "cool," increasing youth sign-ups. This is known as "driving participation."
Marketing financial services to children always raises ethical questions. The usage of age-appropriate content is required, as well as privacy protection. However, social marketing offers financial literacy to young people in a manner that fits their technologically advanced lifestyles.
Summary
Today's youth receive the financial literacy they need to make wise financial decisions as adults. However, young audiences need to be more engaged by conventional instructional methods. A contemporary fix is provided through social marketing. Financial educators may engage youngsters by connecting with them where they already congregate—on social media. Influencers, gamification, multimedia content, and platforms like Instagram and TikTok can make financial literacy programs appealing and available to young people everywhere.
Most Commonly Asked Questions
What ethical issues should be addressed when utilizing social marketing to teach young people about money?
Ethical factors include confidentiality, openness, age-appropriate content, and correct disclosures. Financial educators should protect youngsters' personal information and steer clear of advertisements that could promote reckless spending.
How can financial educators choose the best social media sites and influencers to appeal to young people?
Use market research to find the influencers and platforms that are most popular with the young people who are your target market. Align values and assess the worth of the content.
Should financial education companies collaborate with schools to broaden their audience?
Including social media marketing initiatives in educational initiatives will help you reach a larger audience of young people. Offer teachers ready-to-use resources.
What is the most effective strategy to make financial education information on social media engaging?
Use multimedia, such as podcasts, gifs, and videos. Make it interactive by adding surveys, tests, and competitions. Give brief advice and, when applicable, utilize humour.
How can the effectiveness of social marketing efforts for financial education be measured?
Monitor statistics such as social media interaction, website traffic, content views and shares, and conversion rates. Surveys should be conducted to determine knowledge retention and behaviour modification.