How Does Cryptocurrency Mining Work?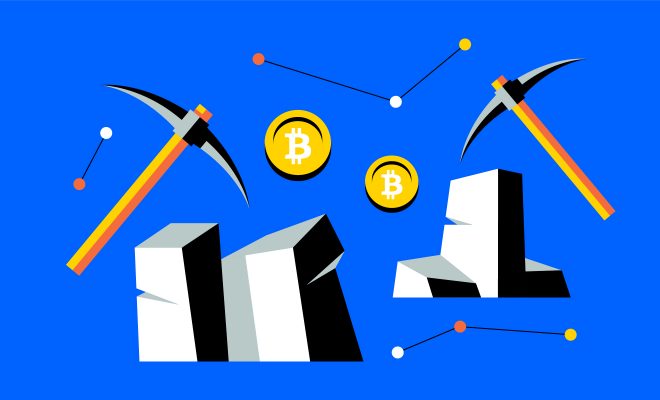 The crucial cryptocurrency mining process powers digital currencies like Bitcoin and Ethereum. Anyone interested in utilizing or investing in cryptocurrencies needs to have a basic understanding of the mining process. In this article, we define cryptocurrency mining, discuss its several subtypes, and discuss its effects on the environment.
What is Mining for Cryptocurrencies?

Cryptocurrency mining is the process of approving transactions and adding them to the decentralized distributed ledger blockchain to keep it updated continually and securely. To ensure validity, miners check and validate transactions using cryptocurrency-based software by working through mathematical riddles and algorithms.
How Does Mining for Cryptocurrencies Work?

Using specialized software, cryptocurrency miners validate transactions to create new blocks on the blockchain. It accomplishes this by using the network's computing capacity to use complex mathematical puzzles to validate transactions. The transaction is fully validated, and a newly created Bitcoin is awarded to the first miner to complete the puzzle. To authenticate and verify a transaction, mining generally entails numerous processes, including:
Broadcasting the transaction to the blockchain network.
Confirmation with other nodes that the transaction is valid.
Verification that there are no fraudulent transactions by the miner.
The miner enters the transaction in blocks and gets rewarded by having newly minted cryptocurrency added to their digital wallet.
Types of Cryptocurrency Mining

Different cryptocurrencies require mining techniques that consider complexity, equipment, and time. Here are a few popular methods for mining cryptocurrencies:
CPU/GPU Mining: CPU/GPU mining is the early stage of mining that allows miners to utilize personal computers to process transactions. Even though CPU/GPU mining is not profitable anymore since it has low hash rates, it's still a great way to learn about mining techniques.
ASIC Mining: ASIC mining is a technique that takes advantage of specifically designed hardware that is optimized only to mine cryptocurrencies. ASICs offer mining power efficiency, but they can cost significantly more than CPUs and GPUs to purchase initially.
Cloud Mining: Cloud mining allows users to participate in mining through remote data centers for buying cloud mining contracts. Cloud mining is convenient for beginners, but often unprofitable.
Pooled Mining: Pooled mining refers to the technique of bringing together individual miners' computing power to improve their likelihood of solving blocks and obtaining block rewards. Pools allocate rewards based on computational power each user contributed during the mining process.
Staking: Staking is a type of mining technique that uses Proof of Stake (PoS) algorithms, where participants in the blockchain network make a deposit to confirm the validity of transactions and earn rewards based on the size of their stake.
Masternodes: Masternodes similar to staking, allows users to provide transaction verification and support blockchain networks with rewards in return for supporting network operations. Masternodes entails depositing large amounts of cryptocurrencies and running a full node.

Environmental Impact of Cryptocurrency Mining

Even though mining has been a vital component of the Bitcoin market, its carbon footprint has been a concern. The massive amount of processing power needed for cryptocurrency mining correlates to electricity usage, which can harm the environment. The mining equipment also generates a lot of heat, which needs cooling systems and uses more energy. On the environmental front, there is hope, though, as the mining sector is creating more energy-efficient equipment and solutions and utilizing renewable energy sources in mining farms.
Conclusion

The operation of blockchain networks depends on cryptocurrency mining, which is a crucial component of the cryptocurrency world. Choosing a mining technique while considering the profitability of the working configuration is a challenging and essential stage that calls for careful consideration and extensive investigation. The potential adverse effects of mining cryptocurrencies on the environment must also be considered. Nevertheless, learning about cryptocurrency mining might be a fascinating way to start using digital money.